Chapter 7


Bankruptcy is designed for the individual consumer to obtain debt relief from both those secured and unsecured creditors for which they no longer want the collateral or property.
Some examples of unsecured debts include:


Credit Cards
Most Judgments
Medical Bills
Garnishments
Pay-Day Loans

Unsecured debts are not secured or backed by property or collateral. chapter 7 bankruptcy is commonly used for individuals who can no longer reasonably pay the minimum payment for their debts .It is a way for the consumer to be completely relieved from any future responsibility concerning those debts. In other words, it provides for a fresh start. Effective with the new 2005 BAPCPA rules, a debtor is eligible to file for Chapter 7 Bankruptcy protection only if they pass a means test. In simple terms the means test compares the debtor's ability to pay their monthly expenses when compared to their income; utilizing the National IRS Standard.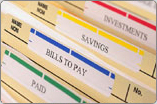 Chapter 13


Chapter 13 Bankruptcy is mostly utilized by consumers to reorganize the payment structure of the debts they currently have. Those debts can include secured and unsecured debts. Chapter 13 Bankruptcy allows the consumer to take control of their financial situation and provide the debtor with the opportunity to make payments to their creditors in a matter much more favorable. The Chapter 13 Bankruptcy process affords the consumer an opportunity to STOP FORECLOSURES and REPOSSESSIONS. Additionally, unsecured debts to include credit cards, taxes and student loans can be repaid on a favorable schedule, allowing the consumer to meet their monthly obligations. Normally the restructure and repayment of the debts continues, with your approval for a period of 3-5 years.


• Bell County
• Collin County
• Coppell
• Dallas County
• Denton County
• Flower Mound
• Lewisville
• Tarrant County



Hours:


Monday - Friday
8:30 a.m. - 5:30 p.m.
Credit cards are accepted.
Weekend and after-hours appointments available.
Se habla español. .



Haugen Law Firm
1660 South Stemmons Freeway, Suite 285
Lewisville, TX 75067
Local: (972) 436-8750
Toll Free: (877) 205-6802


Contact our team of bankruptcy lawyers for dedicated legal representation in your case throughout the Dallas-Fort Worth Metroplex, and Northern Texas.