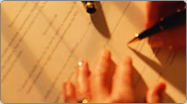 The Haugen Law Firm is committed to obtaining you debt relief. If you are considering filing for bankruptcy, you need to call our law firm immediately at
(877) 205-6802 to schedule an initial consultation with a Bankruptcy Attorney.

The Haugen Law Firm has the experience, dedication, and practical knowledge to successfully gain results in your bankruptcy case. When you need an aggressive advocate to protect your assets, look no further than the Haugen Law Firm.
Contact our law firm for a Bankruptcy Attorney for legal advice concerning
debt relief throughout the Dallas-Fort Worth Metroplex, and Northern Texas.
Service Areas:




Bell County
Collin County
Coppell
Dallas County
Denton County
Flower Mound
Lewisville
Tarrant County

Hours:
Monday - Friday
8:30 a.m. - 5:30 p.m.
Credit cards are accepted.
Weekend and after-hours appointments available.
Se habla español .

Membership:




Denton, Dallas, & Tarrant County Bar Association

Licensed to Practice in All Texas State Courts

Licensed to Practice in Federal Courts in the Northern District

The College of the State Bar of Texas

American Association for Justice

Address:
Haugen Law Firm
1660 South Stemmons Freeway, Suite 285
Lewisville, TX 75067
Local: (972) 436-8750
Toll Free: (877) 205-6802